You are not currently supporting any causes.
Here are some of the popular causes on JustCoz, perhaps you would like to support one of them?
Just click next the cause name to become a supporter, or go to the cause page and read more about the cause!
Kidscan
Kidscan is a children's cancer research charity based in Salford. We research cures and treatments for the 1 in 500 children diagnosed with cancer every year
Sense Scotland
Sense Scotland. How would you say I love you to a deafblind family member? Working with children, young people and adults who have communication support needs

CHNF
Children's Hospitals National Foundation (CHNF) is a non-profit organization raising medical funds and awareness for children's hospitals nationwide. #chnf

GlasCouncilonAlcohol
Glasgow Council on Alcohol (GCA) is a voluntary organisation that provides a range of services to support people who have problems with alcohol misuse.

The Kaleidoscope Plus Group
A people-focused health & wellbeing charity providing fun and friendly tweets to promote positive health and wellbeing to all! Click on the link to check out our Facebook Page http://t.co/FFasnEJ...

EFN HOME PROGRAM
Helping the Englewood community by renovating foreclosed homes, making them available to the community as affordable housing.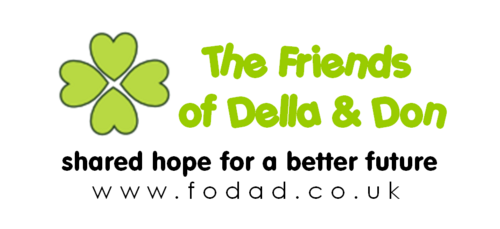 fodad
The Friends of Della and Don is a small UK registered charity providing support to those in Sri Lanka whose lives were devastated by the Boxing Day tsunami
Yorkshire Brain Research Centre
The Yorkshire Brain Research Centre is a part of the Leeds Teaching Hospitals Charitable Foundation. We want to raise £2m by 2015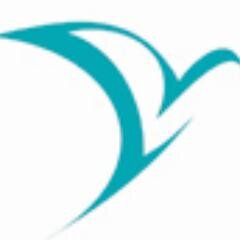 Valence School
Special day and residential School for children and young people aged 4 to 19 who have physical disabilities and complex medical needs. We are a State School based in Kent UK
@heyshorts and 13 others tweeted:

Doe um Tweet por dia para a @LBVBrasil e espalhe a ideia de um país mais solidário. Acesse: http://goo.gl/ssjUHU |

@edandriessen and 5 others tweeted:

Ps Donate a tweet from your account at http://www.justcoz.org/Kaleidoscope_PG & support #NoSmokingDay

@LisaGSD and 195 others tweeted:

It's time for Mr Cameron to come clean on the Hunting Act http://bit.ly/PsJI29 #ComeCleanCameron

@aliaklone and 77 others tweeted:

40% of women haven't heard of Strep B, 97% think ALL pregnant women should be offered a test http://bit.ly/19ugFB6

@Tahmatassukka and 13 others tweeted:

#Egypti: Tässä osuuskunnassa eivät miehet määräile http://bit.ly/1dP4Sjm

@DiPiedPiper and 5517 others tweeted:

Great idea! #Sixdegrees @SixDegreesKB Celebs donate tweets for child trauma! http://bit.ly/tweetdonate @operationsafe

@angelusalmeida and 570 others tweeted:

Anadarko springs a leak and spills the beans >> http://bit.ly/1nJeYFt #oilfail

@verinaldoc and 1018 others tweeted:

Contra Censura #TodosContraMarcoCivil @DepEduardoCunha x @dilmabr pic.twitter.com/umV6lPGqQc

@carnivalfanatic and 1318 others tweeted:

Kids who volunteer at an early age will lead much richer lives. Follow @KIdsAreHeroes.

@sekmet69 and 57 others tweeted:

7 Quotes You Can't Miss From Senate's All-Nighter on #ClimateChange http://ecowatch.com/2014/03/11/senates-climate-change